DJs!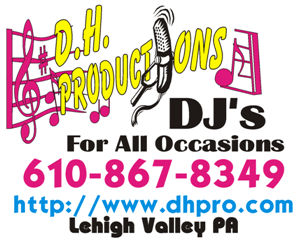 We offer a basic DJ to Radio and Professional DJ Entertainers With Music and Audience Diversity with over 30 years entertaining at weddings and parties (See list of events
here)
.
We use professional audio equipment, various cool lighting enhancements for every event.
We have Fun Photo Studio Photo booth and offer projection and LED video screens.
We have games for kids and adults and always play the songs you want to hear and more that's age appropriate!
That's the short answer.
Like that?

Short sweet and to the point
Should we send a contract now?
Yes? Click here to lock in your date with a legal contract. Not Yet? You need more information right?
Alright!
How much is that awesome DJ you have? Right? Read more!
Photo Booth!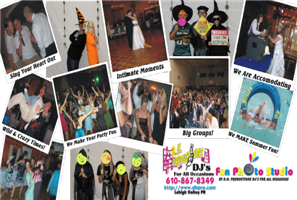 D.H. Productions Fun Photo Studio
NO

Printing issues

NO

ink delays or run outs

NO

Xtra charges for props

NO

Branding

NO

Company Logo

NO

Copyrights,

YOU OWN THEM! Use them as you like!

Original Full Size Digital Shots

Digital Delivery System
Part of the D.H.Productions family is our version of a Photo Booth, a versatile photo studio with fun props, universal dimensions, raw digital photos
PLUS flat rate or individual tailored packages available
Flat rate package great for Weddings & Parties
Individual packages perfect for Schools, Carnivals / Festivals and more.
More details about D.H. Productions Fun Photo Studio can be found here.
Add one of our DJ packages and $ave even more!
Dip-N-Dance ™ & Pool Parties"!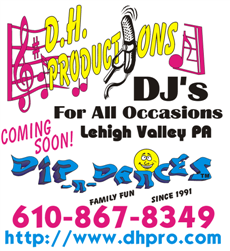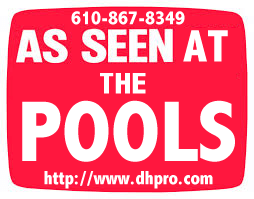 D.H. Productions Dip-N-Dance ™ is a family friendly event for all ages with fun contests, awesome prizes, age appropriate music, and a pool party DJ.
Dip-N-Dance ™ is a registered trademark of D.H. Productions DJs For All Occasions, a trusted DJ service since the 1980's. When you hear "There's a Dip-N-Dance at the pool", you should expect worry-free entertainment.
You, along with area vendors have made D.H. Productions DJs For All Occasions #1 for Summer FUN!

Thank you!

Join the fun poolside at a pool near you here!

DIY Weddings
Let's face it plenty of us watch the DIY network for the advantages of doing it ourselves. We met a mother who wanted to give her son and future daughter in-law the best wedding they could on a budget.
Upon her journey of DIY wedding planning she called us asking a few questions resulting in us taking an objective look at DIY weddings. This DIY video features such things as Quebbie DJ in a Box Music system courtesy of Leiser's Rentals
Year In Review
A blast from the past or a reflection of last year either way, thank you for allowing us to entertain all of you. You are what makes us work to be the best DJs. Thank you!
DJ For Non-Profit!
Need assistance for your Non-Profit Organization K Walk / Runs, Fund-raisers / Non-Profits, Dances? We're here to help, see our
Non-Profit Organization
page for more details.